What is the correct order to watch Mushishi? This anime has many seasons including special episodes and movies. It is an obvious question to ask "What order should I watch Mushishi Series? This post is all about Mushishi Watch Order.
This anime is based on adventure, a slice of life, mystery, historical, supernatural, fantasy and seinen. Created by Artland Studio and produced by Avex Entertainment, Marvelous, Delfi Sound, etc.
This anime follows the story of Ginko who is a "Mushi Master" who traveled around the world to help human beings facing the issues related to Mushi. Mush is a supernatural element that exists without any reason. Mushi exists in various shapes and forms.
Because of their unique physical nature, it is impossible for a human being to see them. They are not harmful elements they are far away from goodness and evilness. But rarely, when humans get in contact with the mushi this causes the problem.
How many seasons does Mushishi have?
There is a total of 3 seasons, season 1 has 26 episodes, season 2 has 10 episodes and season 3 has only 10 episodes as well. Apart from that, it has a total of 3 special episodes excluding a movie.
Is Mushishi The Next Passage a sequel?
It is the sequel to Mushishi Season 1. You better watch all 20 episodes. Actually, it is divided into two-part, Part 1 has 10 episodes and the other has 10 episodes. Aired from Apr 5 to Jun 21 in the year 2014.
Mushishi Watch Order Guide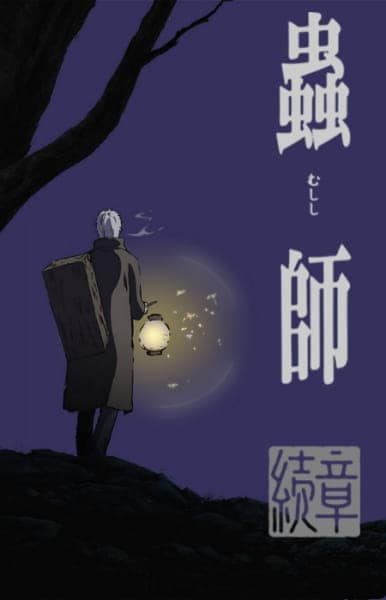 How do you start watching the Mushishi series? This list includes series, movies, and specials. This is correct Mushishi Watch Order-
Mushishi Season 1 - Episode 26
Mushishi Recap (Special) - Episode 1
The Shadow that Devours the Sun (Special) - Episode 1
Mushishi: Next Passage Season 2 - Episode 10
Mushishi Path of Thorns (Special) - Episode 1
Mushishi Path of Thorns Season 3 - Episode 10
Mushishi Zoku Shou: Suzu no Shizuku (Movie)
Where should I start watching Mushishi?
You can watch Mushishi Season 1 on Prime Video. All you have to sign up for your 30 days trial. This is the only legal and free way to watch anime. There are many other platforms that provide you a trial period of 7-15 days but still, Amazon Prime Video is the best among all of these.
Is Mushishi worth watching?
The style of presenting the story is unique. Moreover, the storyline is full of Funny and Mysterious twists and turns. It is definitely worth your time if you are planning to watch this series.
It is the correct watch order for the Mushishi series. Before start watching this series make sure to follow the watch order. Hope we answered your question on "How To Watch Mushishi In Order?".
You Might Also Like:-