What is the chronological order to watch Tiger And Bunny? How you can watch Tiger And Bunny in order? Hey guys, welcome to our blog in this post, we are especially going to cover the watch order of Tiger And Bunny.
We will also be going to answer some questions that arise regarding this anime so stay with us till the end in order to truly understand the Bunny And Tiger Watch Order.
Tiger And Bunny is a Japanese anime series. The main genre of this anime series is action, comedy, and mystery. This anime is animated by VIZ Media and produced by Bandai Visual, Mainichi Broadcasting System, and Tohokushinsha Film Corporation.
How many seasons are there of Tiger and Bunny?
Tiger And Bunny anime has only 1 season, 2 movies, and a special episode. More details about the episodes and watch order are given below make sure to check out.
Tiger & Bunny watch order Guide
Tiger & Bunny Season 1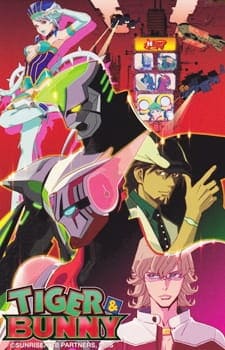 Episode: 25
Aired: Apr 3, 2011, to Sep 18, 2011
In the City of Stern Bild, many people exist with unique abilities called "NEXT". They can use their power in either good or bad ways. In this city, a special group of NEXT fight against evil for the sake of earning Hero Point and becoming the King Of Heroes.
Tiger & Bunny Movie 1: The Beginning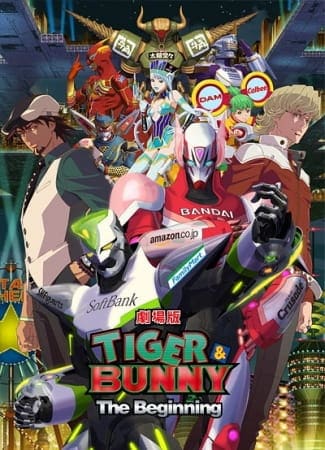 Episode: 1
Aired: Sep 22, 2012
This movie is nothing but the recap of the first few episodes of season 1. They added new content to make this movie worth watching. I personally do not recommend you to watch this movie. You won't find anything new in this movie.
Tiger & Bunny Movie 2: The Rising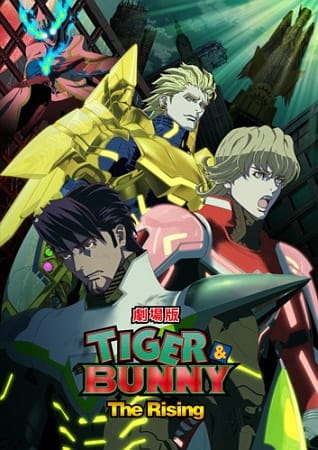 Episode: 1
Aired: Feb 8, 2014
Unlike the first movie, you shouldn't skip this one. This anime follows the story of a Justice Day festival where mysterious things happen. Many anime fans complain about its animation compared to the original series but it is not a valid reason to skip this movie.
Tiger & Bunny 2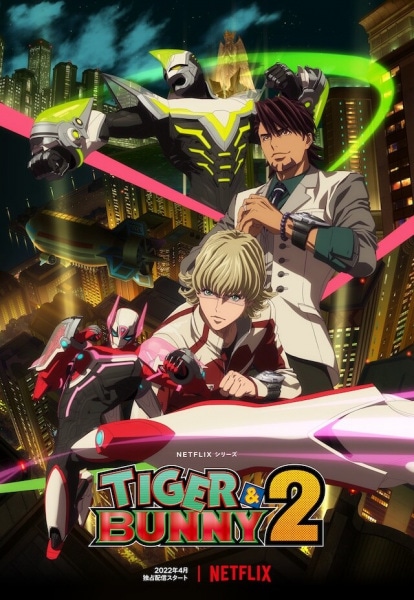 Episode: 13
Aired: Apr 8, 2022
Season 2 is divided into two halves and it is the first half with 13 episodes. Once you finish watching the Movie "The Raising" you should jump into the first half of the second season.
Tiger & Bunny 2 Part 2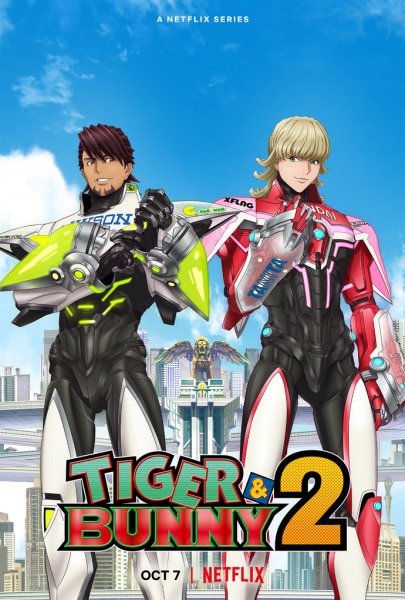 Episode: 12
Aired: Oct 7, 2022
The second half of season 2 hasn't been released yet. This part will be going to have 12 episodes and aired on Oct 7, 2022. It continues the story of the other half.
How many Tiger and Bunny movies are there?
As we have discussed above, Tiger & Bunny has only 2 movies named "Tiger & Bunny Movie 1: The Beginning" and "Tiger & Bunny Movie 2: The Rising". If you are planning to watch this anime then make sure to watch these movies as well.
Is there a season 2 of Tiger & Bunny?
The second season is already announced, we don't have to wait for a long time in order to see the sequel to this amazing anime series. You can watch season 2 on Netflix because it is the place where they are going to release the 2nd season of Tiger & Bunny in April 2022.
You Might Also Like: